Headline: Advancements in Financial Inclusion Pave the Way for Global Prosperity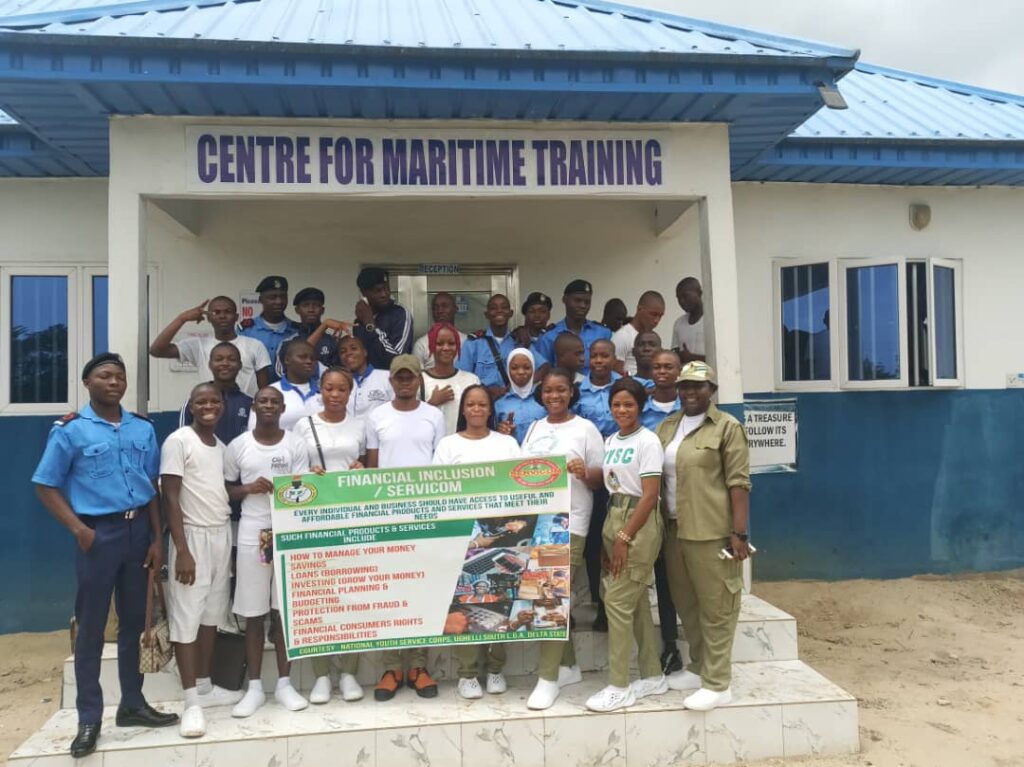 Date: July 31, 2023
Corp members posted to Ughelli South Local Government Area in Delta State, in a bit to educate the young once recently embark on a sensitization tour to Global Maritime Academy to give a talk to the cadets on the need for financial inclusion.
In a remarkable stride towards global economic empowerment, recent developments in financial inclusion have been making waves across the world. Several countries and organizations are collaborating to bridge the gap between the unbanked population and formal financial systems.
With the implementation of innovative digital payment solutions, mobile banking services, and fintech initiatives, millions of previously underserved individuals now have access to basic financial services. This expansion in financial inclusion is enabling greater economic participation, encouraging small business growth, and lifting vulnerable communities out of poverty.
Moreover, governments and private sector players are joining forces to design policies that foster financial literacy and empower individuals with the necessary knowledge to manage their finances effectively. By creating an enabling environment, this comprehensive approach aims to improve the economic well-being of people from all walks of life, ultimately contributing to the achievement of sustainable development goals.
As financial inclusion continues to gain momentum, the global economy stands to benefit from the increased participation of previously marginalized populations, fostering greater stability, resilience, and shared prosperity for all.