About GMA
Our Background
Global Maritime Academy (GMA) Nigeria, is an indigenous institution conceived and established in the year 2009 and approved by the Federal Government through the National Board for Technical Education (NBTE), Delta State Government and Nigerian Maritime Administration and Safety Agency (NIMASA), to provide quality Maritime Education, Training and Research to organizations and individuals in Nigeria.
Located at Secretariat Road, Agbowhiame in Ughelli South Local Government Area of Delta State, Nigeria, Global Maritime Academy is the ideal institute to pursue your exciting and rewarding career in Shipping Management, Security Management and Technology, Marine Engineering, Welding and Fabrication, Computer Science and Maritime Transport and Business Studies.
The Institute's programmes are carefully designed, towards re-shaping the Maritime Industry for the 21st Century, and to produce high quality Personnel and Maritime Administrators and Operators that are capable of meeting changes, demands and challenges in the Global Maritime Industry.
The Institute has also introduced programmes that will enhance infrastructural development initiatives through Government, and private sector partnership that will continue to give rise to promising opportunities and openings for the Institute,s graduates.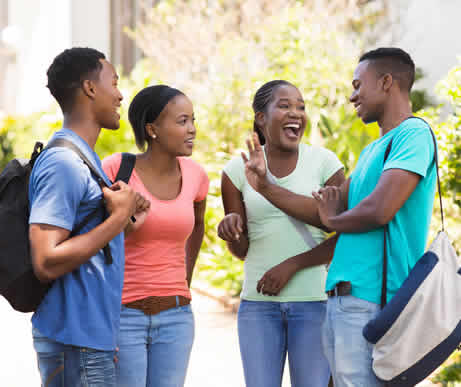 Vision
Our vision is to be a leading Maritime Institute in Africa.
Mission
Our mission is to develop world-class human resources and capabilities in Maritime to meet National Developmental needs and Global challenges through quality training, research and knowledge dissemination.
Global Maritime Academy (GMA) Nigeria objectives are as follows:
To carry on business of training and certifying persons/personnel in the Maritime Industry.
To carry on business as promoters and to encourage the learning of shipping and related courses in Nigeria.
To organize research, seminars, conferences, workshop for Maritime and Shipping Practitioners.
To conduct booster courses and professional examination and certification.
To serve as a leading Maritime Institution, running programmes intended to re-shape the Maritime Industry in Nigeria.
The Global Maritime Academy (GMA), is committed to providing unmatched Professional Training, Services and Research support to both Students, Companies Government and the General public by:
Identifying problems, and challenges in the Maritime Industry and help to proffer solution through research.
Providing Professional Advice.
Reviewing and Contributing in the Process of Policy Making.
Registering and Keeping Records of all Professionals in Nigeria.
Increase Awareness of Maritime Education in Nigeria.
Improving the Training of Maritime Administration.
Encouraging and Stimulating the Learning of Maritime Education in the country leading to Professionalism.
Our core value includes but not limited to the following:
Respect
Honesty
Transparency
Caring
Teamwork
Commitment
Empowerment
Equal Opportunities
Embracing Change