Nautical Science Admission
Admission for 2020/2021 Academic Year into the School of Nautical Science
Full Time Regular Programme
Global Maritime Academy (GMA) Nigeria, School of Nautical Science is now fully established and ready to admit students who want to take career at sea.
Global Maritime Academy (GMA) Nigeria, invites application from suitably qualified candidates, for admission into the Full Time Regular Programme of the School of Nautical Science for the 2020/2021 academic year, which leads to the award of ND (National Diploma) in Nautical Science.
Do you want to be a MERCHANT NAVY? then you have to study Nautical Science. Nautical science is a science that provides cadets with the knowledge and skills needed for navigating and maneuvering of vessels.
Nautical science studies cover a wide range of subjects, with particular emphasis on technical aspects. You will study courses like Mathematics, Physics, Law, Economics and Chemistry, Navigation, Ship Safety, Computer Science, etc.
Nautical Sciences Cadets are trained seafarers capable of using technological and navigational equipment on a wide range of ships, from large passenger cruise ships to cargo vessels. Cadets receive instruction and training based on seamanship and maritime skills in areas such as:
Officer of the Watch Training.
Marine Communications and Navigation.
Rescue, Safety and Environmental Response.
Security Threat Response and Vigilance.
Safe Carriage of Goods.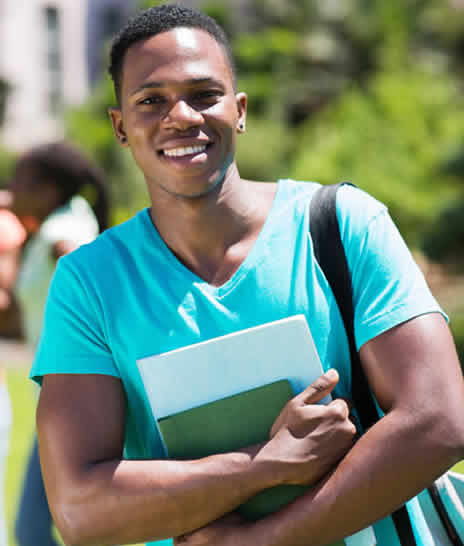 Entry Requirements: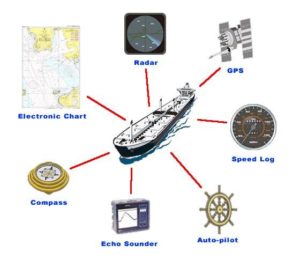 All prospective candidates for this programme must possess at least:
General Certificate of Education (GCE) Ordinary Level, or the Senior Secondary School Certificate (SSSC) with credit passes in four relevant subjects as follows: Mathematics, Physics, Chemistry and one other subject from Metal Work, Wood Work, Technical Drawing, Basic Electronics, Economics, Statistics, English Language, Additional Mathematics plus a pass in English Language at not more than two sittings.
National Technical Certificate (NTC) with credit passes in the four relevant subjects and a pass in English Language
Industrial Attachment:
Industrial Attachment is compulsory in all ND Students.
Duration of Programme:
The duration for this programme is two (2) years of four (4) semesters.
Method of Obtaining Application Forms:
Application for admission is to be completed ONLINE. The instruction on how to complete the application form is very explicit. After successfully submitting the application form online, you will be given the Bank Name and Account Number and Amount to pay for the application form. Apply Online >>
Sales Points
Candidates, who require assistance in completing the online application form, could contact our sales reps at the nearest sales point to them.
ENERHEN – WARRI
GMA Secretariat
Preston Model School
No. 1 Notoma Estate, Sedco Road, Opp.,
St. Michaels's Anglican Church,
Odibo/Sedco Roundabout,
Enerhen – Warri
Delta State, Nigeria.
or at
No. 40 Enerhen Road,
Near ECOBANK PLC,
Enerhen – Warri, Nigeria.
CALABAR CENTRE
Mr. Ben T. Olom,
Deputy Govornor's Office,
Governor's Office Extention,
Calabar, Cross River State, Nigeria.
Phone: +2348035532952
ZARIA
Shamavp Vet Pharmaceuticals,
Block 2, Samaru Market Annex,
Near Funtua Gargae,
Sokoto Road,
Zaria, Nigeria.
Phone: +2348062446515
ASABA
SOCIETY FOR POSITIVE LIVING (SPL)
248 Nnebisi Road,
Opp. Wema Bank,
Asaba,
Delta State, Nigeria.
Phone: +2348034039143
or at
GMA ASABA LAISON OFFICE
No.1 Onwufuju Street,
Opposite Infant Jesus Academy,
Asaba,
Delta State, Nigeria.
Phone: +2348033603970, +2348189702310
IKOM CENTRE
Kowa U. Ekwe (CDR)
Dept. of Envt. Health,
Ikom Local Government Council,
Cross River State, Nigeira.
Phone: +2348038441697
LAGOS
ROSE OF SHARON,
Mary-key Plaza, Shop 1
551 Agege Motor Road,
Beside Zenith Bank,
Ladipo Bus Stop Shogunle,
Oshodi -Lagos,
Lagos State,Nigeria
Phone: +2348096571674, +2348023696433